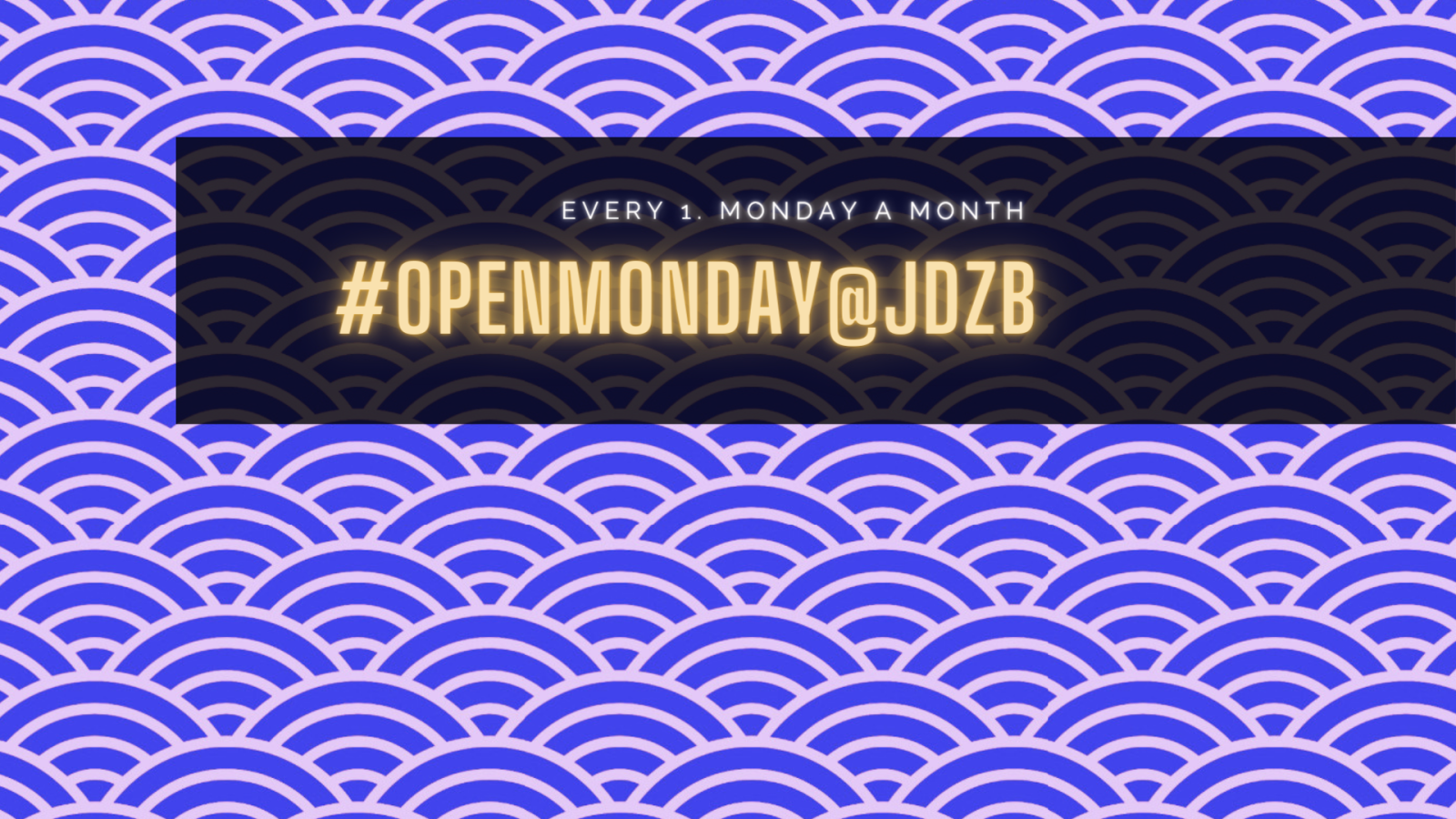 #OPENMONDAY@JDZB
Every 1. Monday a month
On December 5th, the JDZB will once again open its doors longer as part of our #OpenMonday.
We would like to welcome you all to get an insight into our activities and use the opportunities for informal exchange. The focus, as on every OpenMonday, is our stage, which is open to anyone who would like to contribute. If you would like to use it, please send a short mail to kultur@jdzb.de.
The JDZB will be open from 5 pm. The program will start at 6 pm.
Registration is not necessary.
We look forward to new encounters and creative exchange!
#OpenMonday #Art #OpenStage #NextLevel #Networking
Programm / プログラム / Program

Some highlights of the program on December 5th: