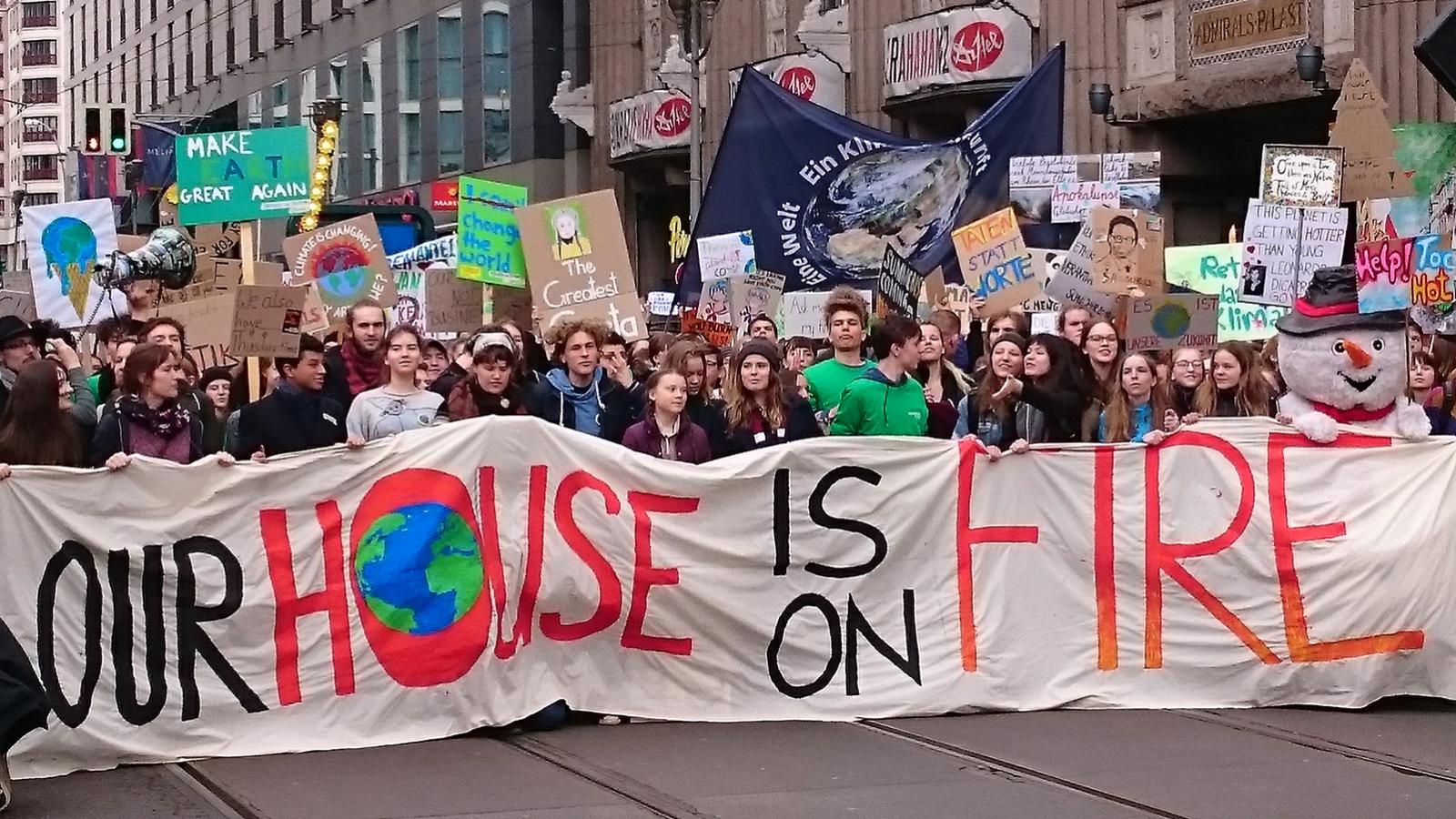 Discussion: Transnational Environmental Movements and Young People
The Case of Fridays for Future in Germany and Japan
In the global debate on climate change and the related activities of various movements and institutions for climate protection, the actions of young people - schoolchildren and young adults - have recently attracted particular attention. In particular, the "School Strike for the Climate" by the then 15-year-old Greta THUNBERG in Sweden has since late summer 2018 set in motion a broad movement across national borders and continents, which has become a phenomenon known as Fridays for Future.

The topic of this round table discussion is the transnational climate protection movements and the participation of young people within these movements. Using the example of Fridays for Future in Germany and Japan, this event will discuss how a political youth culture can cross borders, what constitutes the movement, and what it can do for the issue of climate change -  an issue that needs to be solved in global cooperation.

The round table discussion will bring together researchers on social movements in Germany and Japan with representatives of the Fridays for Future movement from both countries. It will allow them to reflect together on what Fridays for Future is all about in their respective countries, and what opportunities and challenges young people perceive and experience in their commitment to climate protection in different political and social contexts, but also how the respective societies receive and react to them.
The round table discussion will be held in English.
After the talk and discussion, the JDZB will invite the audience for refreshments.
For registration, please return the requested information by E-Mail to Sabrina WÄGERLE at swaegerle@jdzb.de:
Name, Position, Institution, E-Mail
Information
Cooperation with: Aoyama Gakuin University, Faculty of Economics, Tōkyō