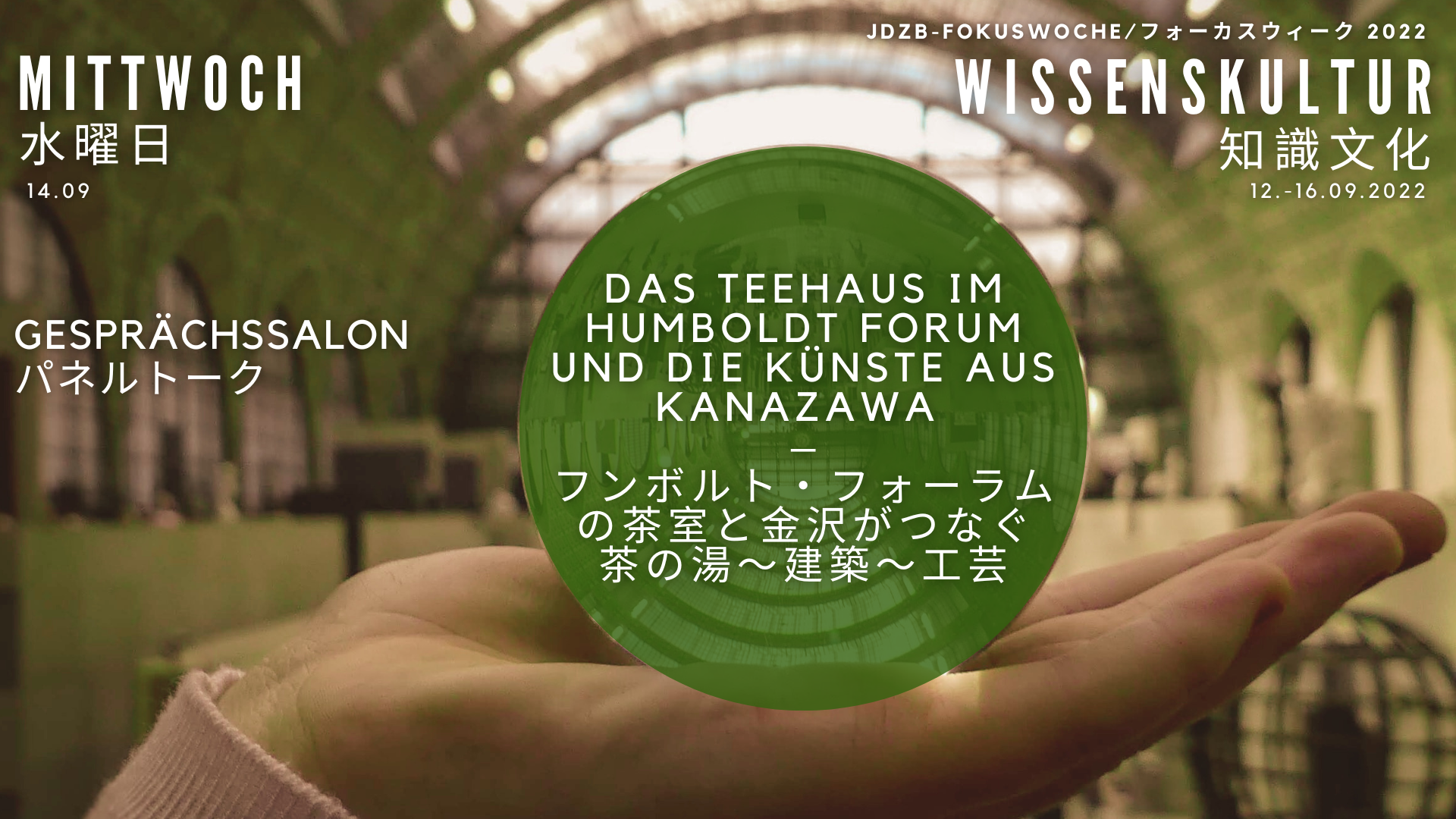 Panel Talk: "The teahouse at the Humboldt Forum and the arts of Kanazawa: The way of tea, architecture and craftsmanship"
The four artists, namely NARA Sōkyū (craftsman and Master of the Urasenke-school for tea ceremony), URA Jun (architect), NAKAMURA Takuo (ceramics craftsman) and SAKAI Naoki (metal sculptor) will discuss the design process of the tea house based upon the Japanese tradition of The Way of Tea and traditional craftsmanship with Dr. Alexander HOFMANN (curator for Japanese art at the Museum for Asian Art).
The talk will begin with a welcoming speech by Mr. Hans-Dieter HEGNER (board member of the Humboldt Forum responsible for constructional matters). We hope you have a lot of fun with this panel talk, which will give in example of Japanese knowledge culture by showing the way knowledge is passed on as traditions.
Registration: https://gstoo.de/JDZB_Wissenskultur_Teehaus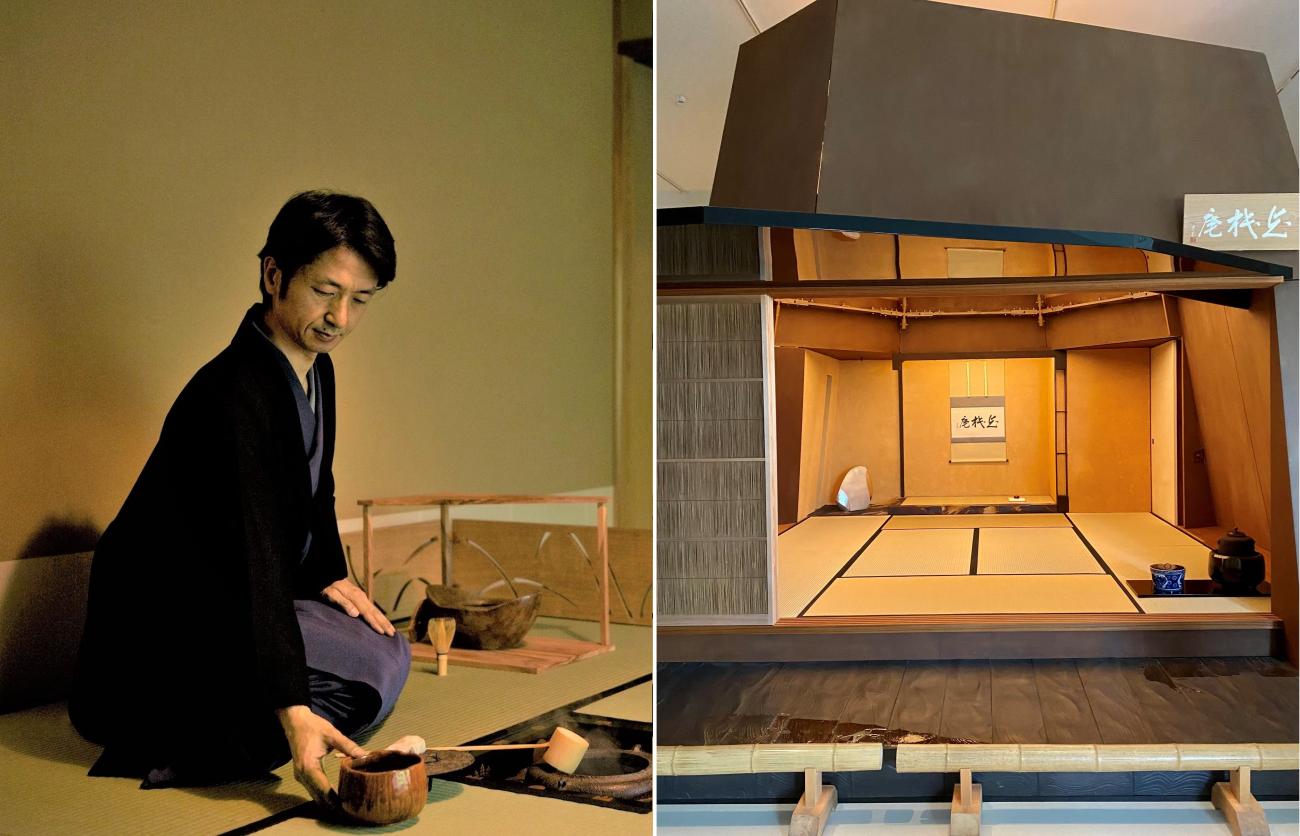 Information
Cooperation:
Chadō Urasenke Teeweg-Verein Berlin e.V.
Museum für Asiatische Kunst, Staatliche Museen Berlin, Stiftung Preußischer Kulturbesitz
Stiftung Humboldt Forum im Berliner Schloss
SHU-TO KANAZAWA (NPO Körperschaft)
Urasenke Kōko-An Kanazawa
Foto: tea house at the Museum for Asian Art in the Humboldt Forum "Bōki-an" ©Humboldt Forum, URA Jun
Cover Foto von Margot RICHARD auf Unsplash