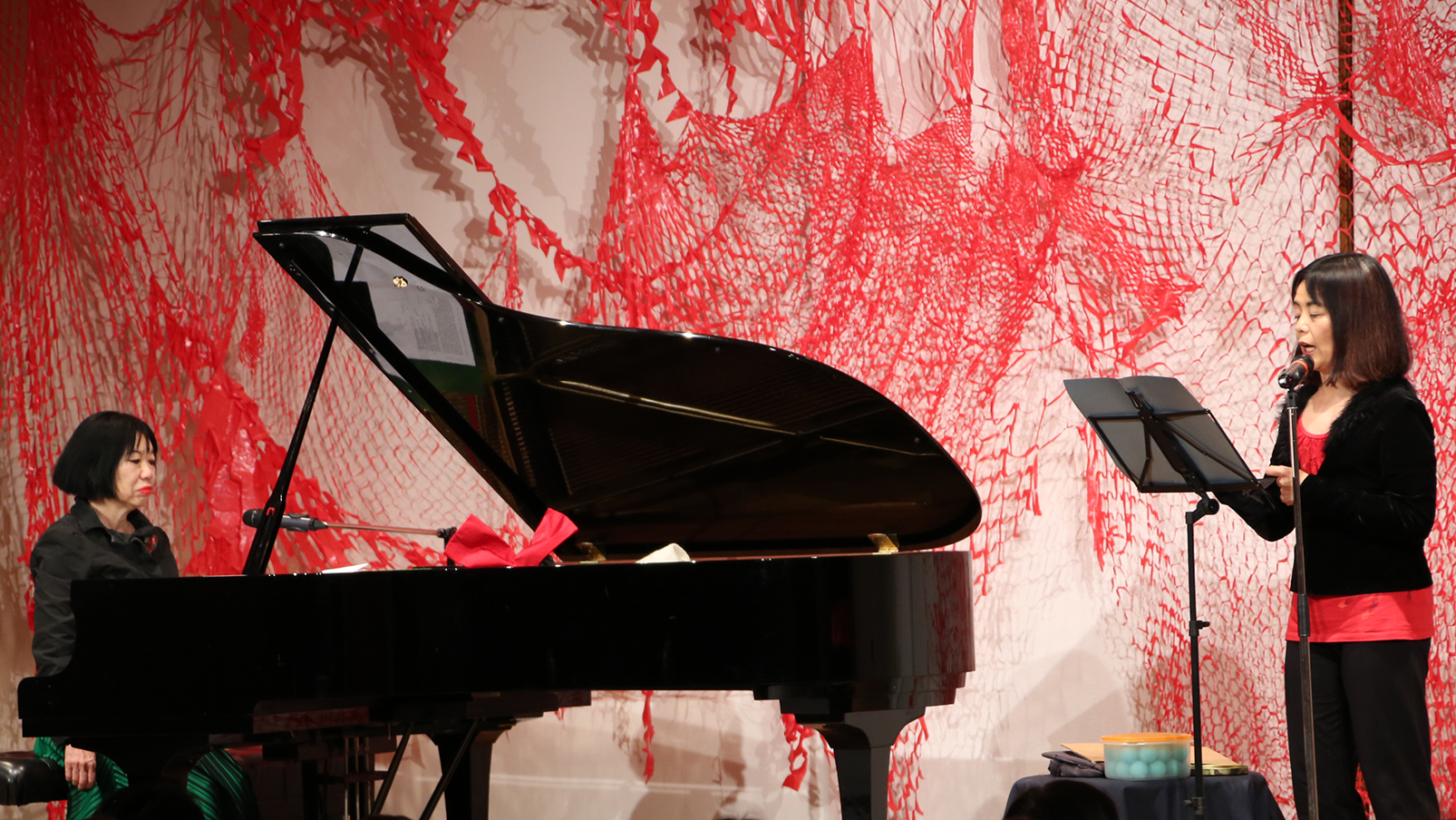 Carmen X Cage – Music, Word and Art Installation
Unfortunately the event is booked out already. We apololgize for any inconvenience. 
With works from the opera "Carmen" by Georges BIZET, the three musicians - jazz pianist TAKASE Aki, saxophonist Daniel ERDMANN and mezzo-soprano NAKAMURA Mayumi – will take the audience into a world full of passion and music. Another part of the evening pays tribute to the composer and 20th-century poet and thinker, John Cage. TAKASE's original compositions and improvisations, as well as texts by TAWADA Yōko, create a performance that plays with Cage's randomness of sound and silence.
As "Special Guest", SHIOTA Chiharu will visualize the pleasure of listening with her artistic stage installation, also a special highlight of the evening.

By participating in the event, you consent to the possible publication of images in which you may appear.