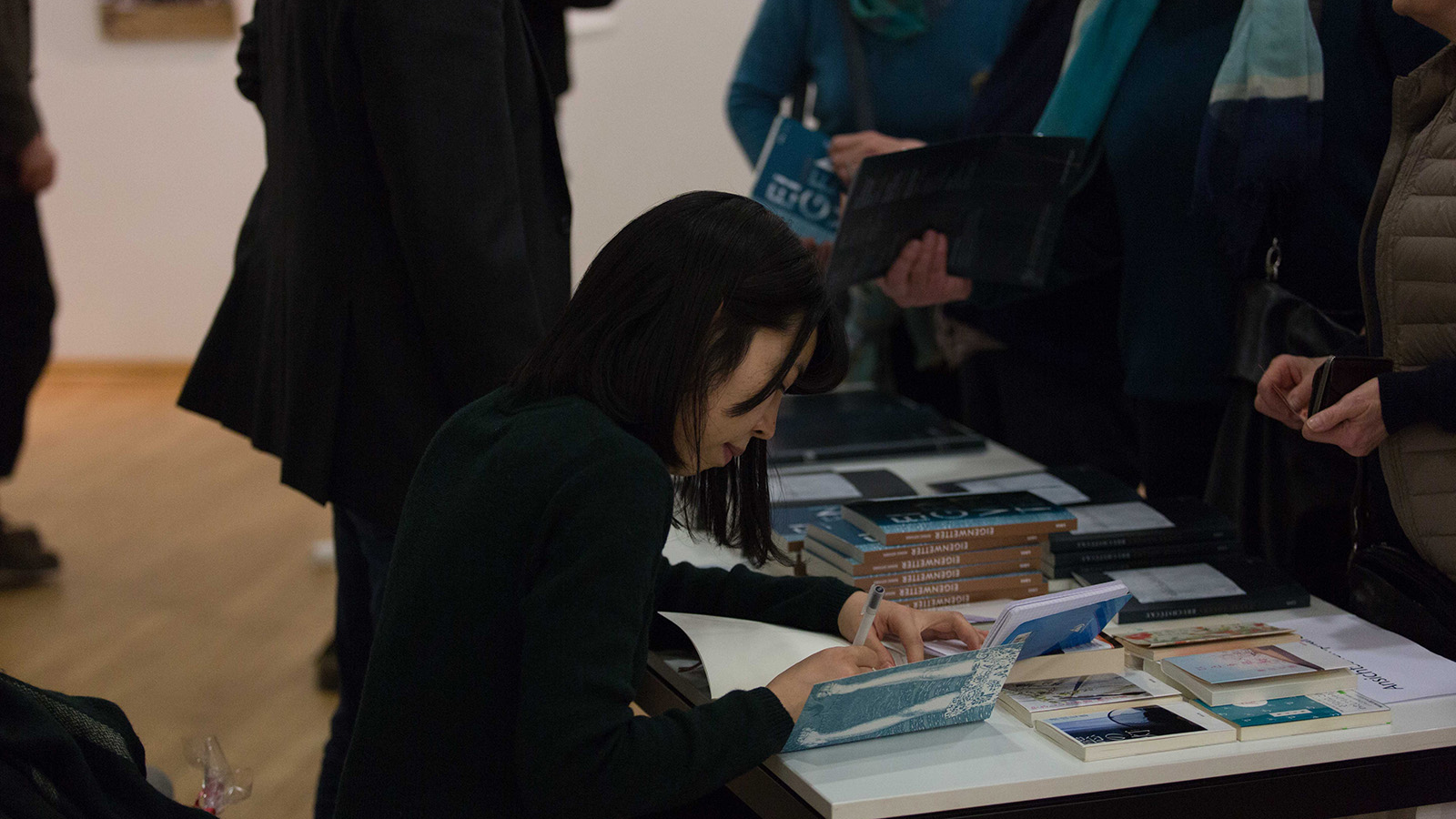 Reading and Artists Talk: AOYAMA Nanae
AOYAMA Nanae reads from her stories "Own Weather" and "Fragments", which deal in particular with fragile interpersonal relationships. The detached, sober style of writing allows a more intense insight into the inner and outer world of the protagonists. With the novel "Hitori biyori" (Own Weather), the author won the prestigious Akutagawa Literature Prize in 2007, and in 2009 she received the Kawabata Yasunari Literature Prize as the youngest prize winner for "Kakera" (Fragments) (German edition of Kakera will be published in February 2018 ).
German-language reading by Katja BUSSON, the talk with the author is moderated by Dr. Asa-Bettina WUTHENOW and German-Japanese simultaneously interpreted.
Please register (max. three persons) by E-Mail kultur@jdzb.de or tel. (030) 839 07 123
Registration starts on Monday, 26 February 2018, at 9 am

By participating in the event you consent to the publication of any images in which you are seen.
Information
Cooperation with: Japan Cultural Institute Cologne; Cass Publishing, Löhne